Filter Bag
Name: Filter bag for asphalt plant, dust collection bag
Material: Synthetic fiber
Applicable asphalt plants: Custom-made replacement parts for numbers brands of asphalt plants including AMMANN, MARINI, SPECO, PARKER, LINTECH, LINHOFF, ASTEC, BENNIGHOVEN, SANY, ZOOMLION, NFLG, CA-LONG, TTM, XCMG, HUATONG, DG, ROADY, XRMC, XUETAO, XITONG, etc.
Customizable or not: Yes
Part model: Based on customer's needs
Order quantity: Based on customer's needs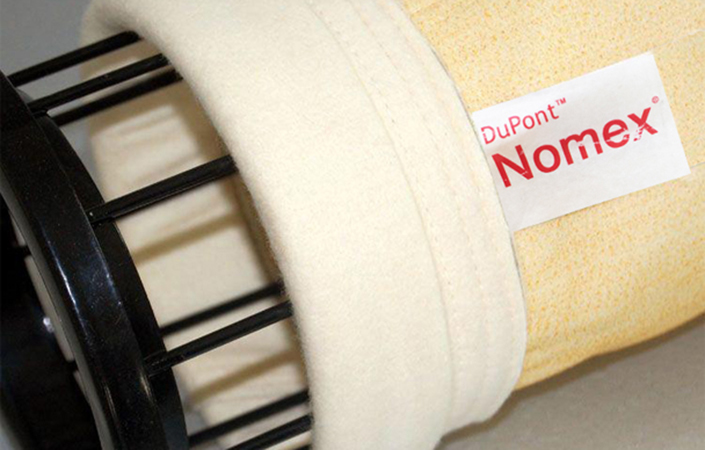 Applications
1. Replacement filter bags for the emission treatment dust collection system in iron mills, foundries, power plants, etc.;
2. Filtration of flue gas from refuse incinerators, coal fired boilers, fluidized bed boilers, among others;
3. Ideal for use in the production line of asphalt, concrete, cement, ceramics, lime, gypsum, etc.;
4. Bag dust collector for filtration of flue gas generated in metal smelting process;
5. Liquid-solid separation and superfine materials collection in chemical, coke, dye, pharmaceutical, plastic and other fields;
6. Dust collector filter bags for dust collection and air purification in various industries including mining, grain processing, flour, electronics, wood processing, etc.
Technical Parameters
Weight (g/ ㎡ )
500
Thickness (mm)
2.0 ± 0.2
Air Permeability (m3/m2/min)
150-250
Tensile Strength (N/5*20 ㎝ )
Longitudinal
>1000
Lateral
>1200
Tensile Elongation ( % )
Warp
≤ 35
Weft
≤ 55
Continuous Working Temperature ( ℃ )
204
Moment Working Temperature ( ℃ )
250
Finishing treatment
Singeing, calendaring, thermal forming or Teflon coating